Protect Your Brand
with our anti-piracy services
We are committed to protecting your brand and intellectual property from online piracy and counterfeiting.
Our Services
What
We Do
Versatile, affordable, and customizable solutions for professionals in different fields
Anti-Piracy
Detect and remove pirated content to safeguard your intellectual property (IP) rights.
Brand Protection
Monitor and enforce brand guidelines to prevent unauthorized use and infringement.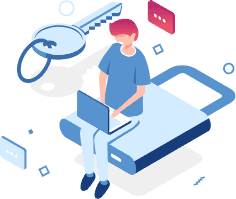 Legal Services
Take legal action against copyright and trademark infringers to recover damages, enforce your rights, and deter future infringements.
Impersonation removal
Impersonation removal is a service that helps to remove fraudulent online profiles and accounts that impersonate individuals or businesses, protecting their reputation and brand.
Get Started Today
Secure Your Intellectual Property
with Our Experts
Our versatile, customizable solutions protect your brand and content across digital platforms, ensuring that your intellectual property is secure. From anti-piracy and counterfeit detection to impersonation removal and legal enforcement, our experts use cutting-edge technology and human proficiency to safeguard your brand and content.